Letric Lighting: VTV Performance Show Profile
The V-twin Visionary Performance Show season kicks off tomorrow and we're proud to have Letric Lighting on board as a sponsor. Catch us at Destination Daytona for all the action.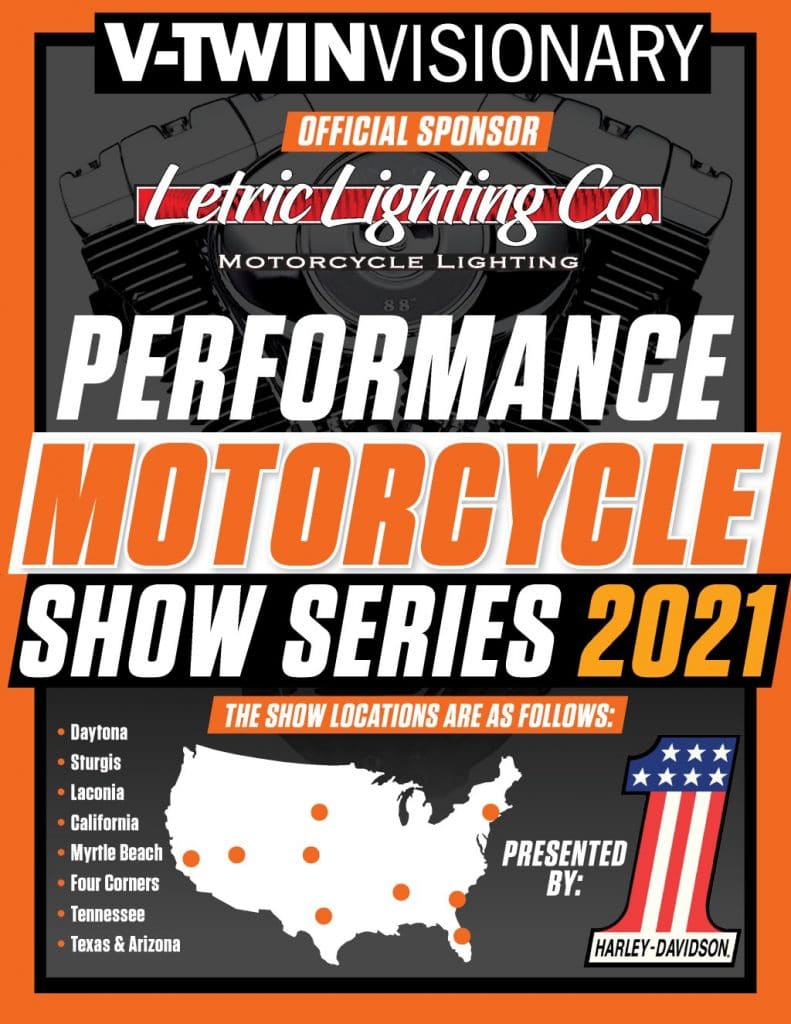 Namz is the exclusive dealer for Letric Lighting's killer lineup of aftermarket V-twin lighting. Come to the show and you'll see some of it on this sweet bagger of theirs.
The show action takes place tomorrow. We've got more details on it for you here.