S&S Cycle Forged Roller Rockers for M8
S&S Cycle knows big lift cams may open up the high rpm potential of the M8 powerplant, but may also add stress to the stock valvetrain geometry. Valve thrust and valvetrain wear in big lift cam applications drove the S&S engineers to design stronger, more durable components. That way you get the most out of your Milwaukee-Eight. First on the list were Forged Roller Rocker arms. As cams get bigger, so do vavletrain angles. S&S found the best way to combat that is a roller rocker. Their new rockers are stronger, more durable, and designed to be easier on the rest of your top end.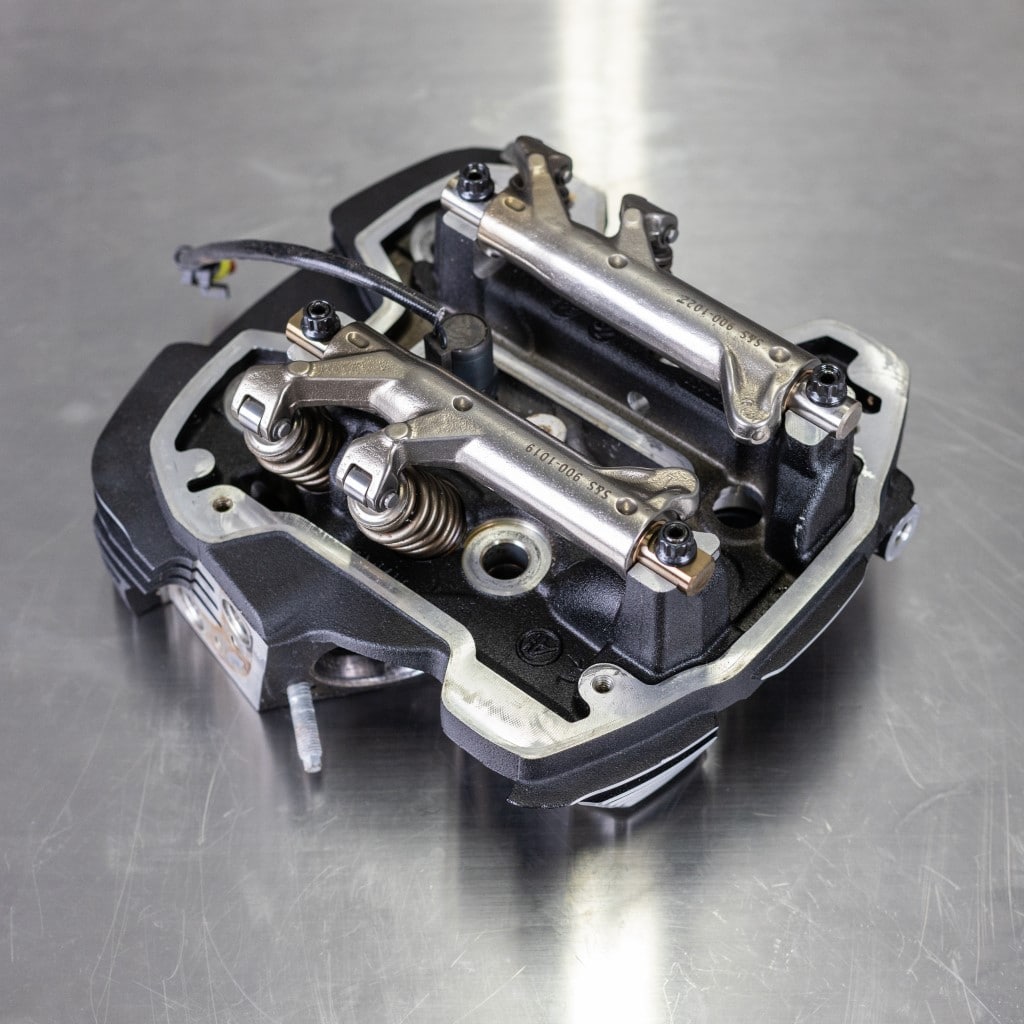 The company updated oil routing to spray directly onto the valve springs. This helps cool and lubricate these hard working parts. Compatible with stock or most CNC ported heads, they feature a 1.640 ratio, capable of up to .650 valve lift. They say it's an essential mod for increasing the longevity of your valvetrain components. In particular, with cams running .550 or greater lift. Making big reliable power has always been what S&S Cycle does best and the new Forged Roller Rockers are a solid addition to their M8 performance parts line.  For more details check out this link to their site. Follow S&S on Facebook, Instagram, and Twitter.