S&S Cycle Street Legal 475 Cam/Calibration for M8 Touring Models
S&S Cycle has long been a leader in performance cam development. They look to keep that streak intact with the 50-state legal version of their popular 475 cam for M8 touring machines.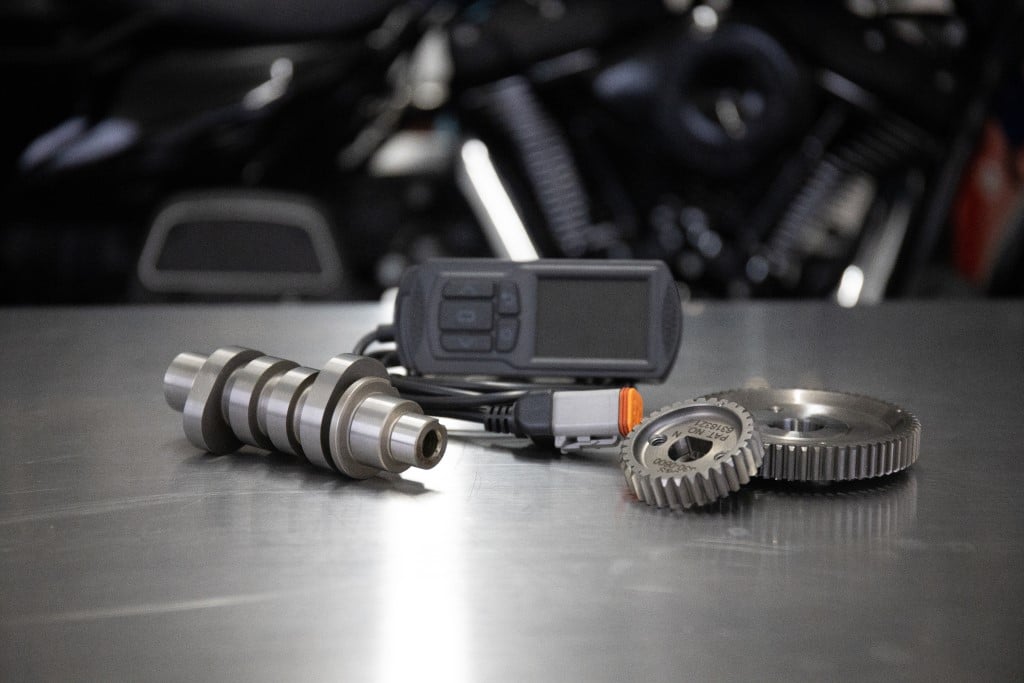 This bolt-in cam pulls over 100 horsepower and 109 lb-ft of torque. An excellent power-per-dollar upgrade for sure, but they've now combined it with a Powervision PV3 tuner with built-in tunes. That allows for a simple set up without having to put the bike on a Dyno. On top of that, S&S also managed to make the cam warranty friendly, CARB legal, and available in chain or gear drive! PV3 can also be bar-mounted to monitor critical engine functions or just used for tuning. A first for our market but not likely for the folks at S&S Cycle. Check out the details on their site.