Win Continental Tires | Sturgis Smash Raffle
We're upping the ante on our first Sturgis Smash ride with live raffle for a set of Continental Tires for your motorcycle.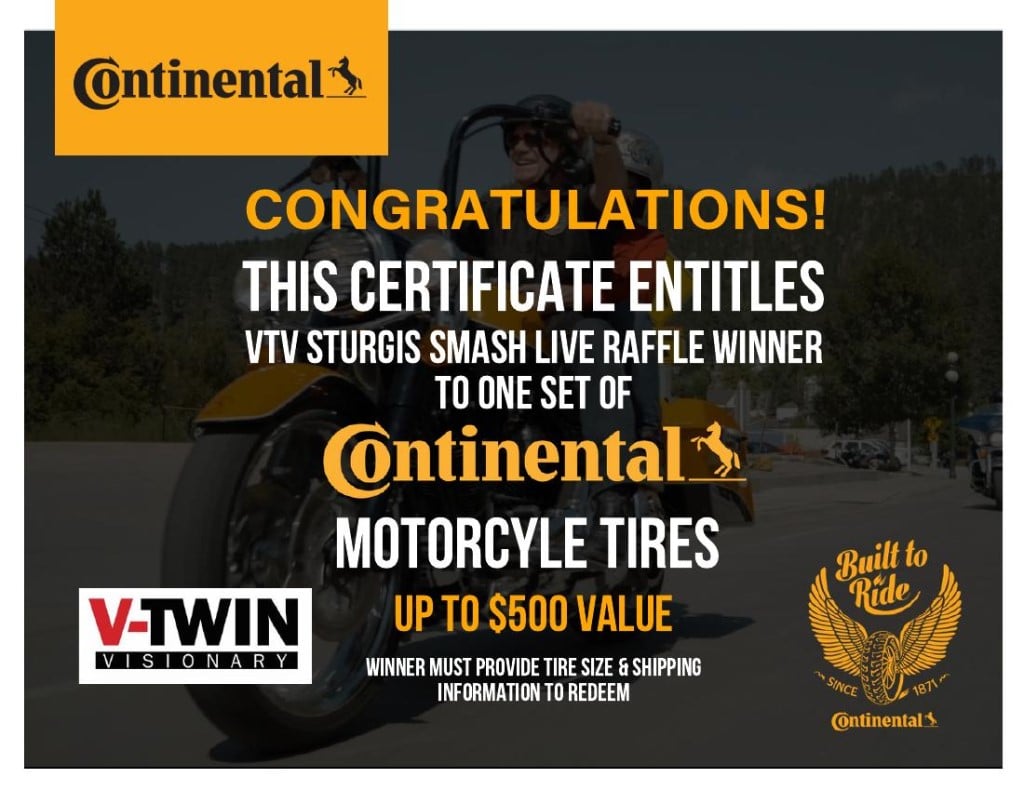 Join us August 5th in Phoenix, Arizona as we take off for a group ride to South Dakota for the Sturgis rally. We'll cruise all day and party all night as we make our way to the Sturgis Buffalo Chip, where the party really begins. Stick with us when you get there for the VTV Performance Show August 10th where there'll be lots of killer custom motorcycles to ogle.