Biltwell Inc EXFIL-65 Motorcycle Bag
Fully waterproof/dustproof and big enough for the job, the Biltwell Inc EXFIL-65 is built for any adventure. It works mounted vertically on a sissy bar, or laid down on or across a luggage rack. Multiple tie-down points on each side and six rows of MOLLE give plenty of options for add-ons and mounting.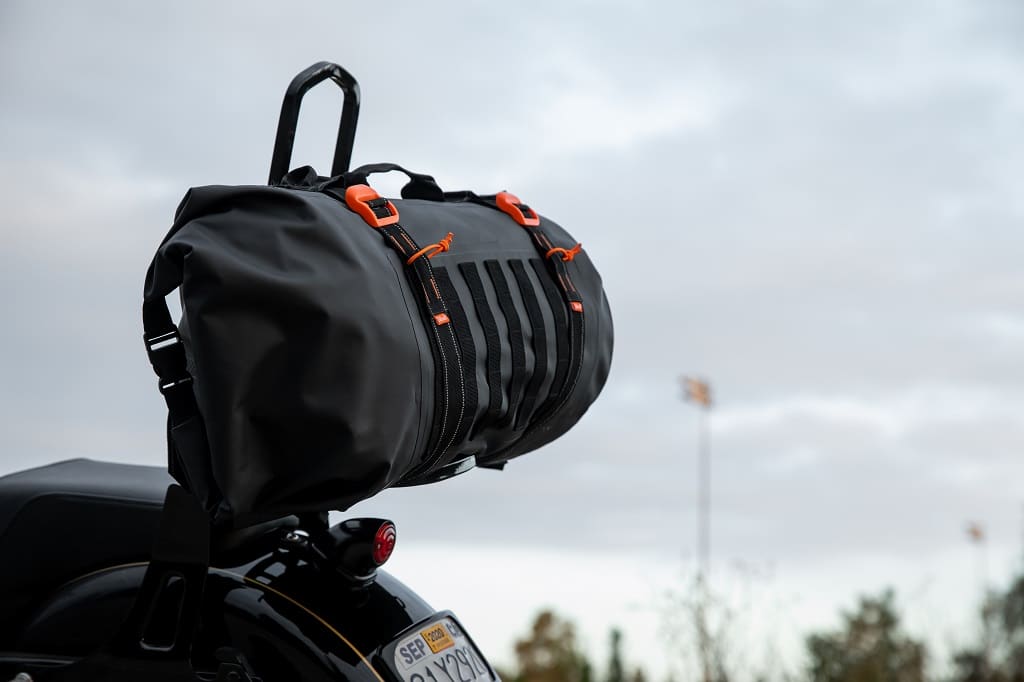 The EXFIL-65 is just the right size to swallow up camping gear or clothing and keep it completely protected from the elements. Biltwell Inc doesn't really think you should put 65 beers in it, but that's how they measure the interior volume.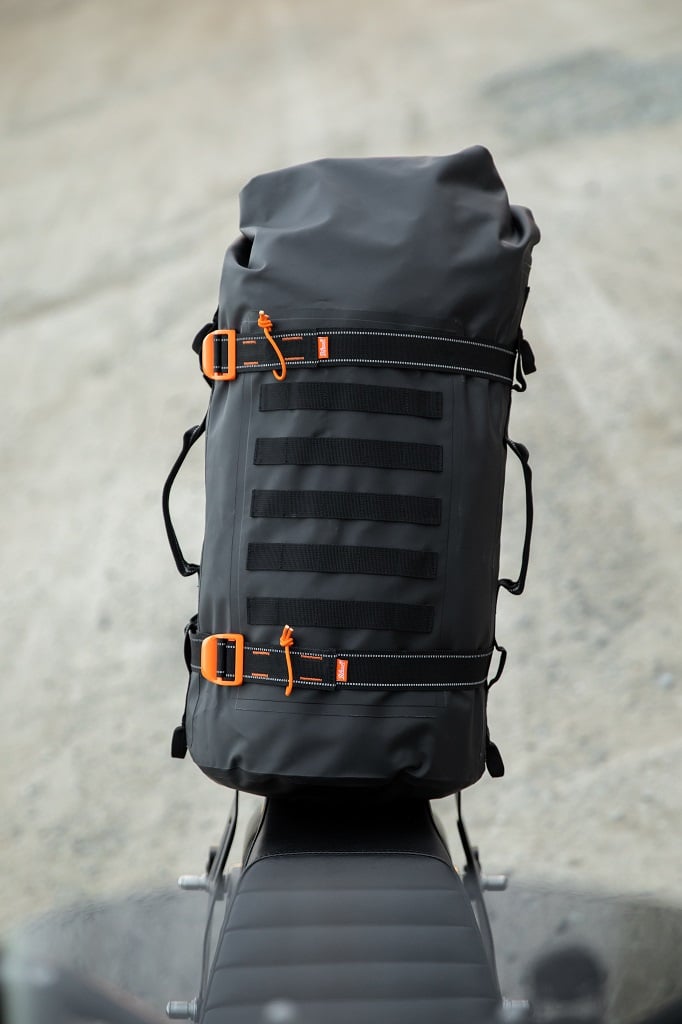 With rugged straps with built-in handles and loops, it is easy to mount in just about any configuration. The MOLLE loops on the thermally welded front panel allow for adding accessories or simply clipping on a carabiner with extra junk like camp cups, flip-flops or whatever.
Find out more on the EXFIL-65 bag right here.