Maxima Racing Oils Lubes Us Up | COVID Crossing
We installed Maxima Racing Oils in all three holes and the forks on the Black Bear Harley Davidson Electra Glide Standard for the 2500-mile COVID Crossing. Normally we'd ease into this with a glass of wine, good conversation, and a back rub, but time was a factor.
Maxima Racing Oils V-Twin Oil Change Kits ease the oil change process in your H-D motorcycle. Each kit comes with all necessary products for a full oil change. These include engine oil, transmission oil, primary oil, drain plug o-rings and a ProFilter Wrench Removal Premium oil filter. And all kits come in two forms: full change or quick change.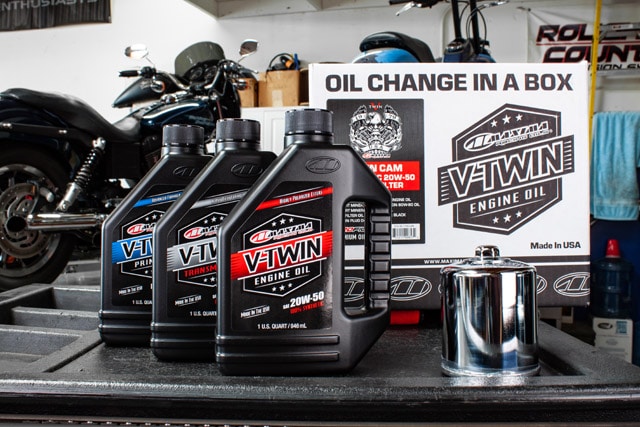 Follow the rest of our COVID Crossing exploits on our Instagram or here on the VTV website.