VTV Performance Show | Check Out Our Package
What's bigger and better than partying at the Sturgis Buffalo Chip during the rally? All of that with prizes. We've cast the gauntlet (no not this one). Now's your chance to win fame and fortune at the VTV Performance Show. Mostly fortune; the overall winner not only nabs a free set of new Continental Tires, they get a Buffalo Chip Extended Rally Pass too.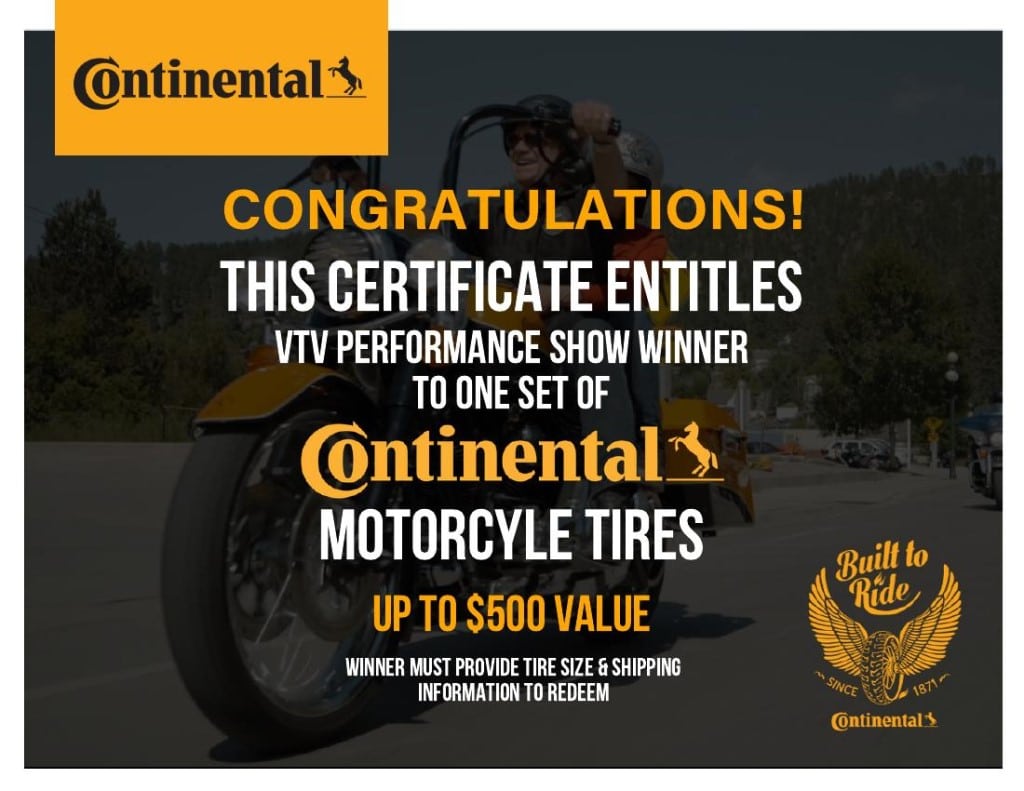 Presented by Harley-Davidson, the VTV Performance Motorcycle Show takes place August 10th at the Sturgis Buffalo Chip from 11am to 5pm. Bike registration is free from 9am to 12pm. All told there'll be $25k in prizes, including the awesome grand prize mentioned above.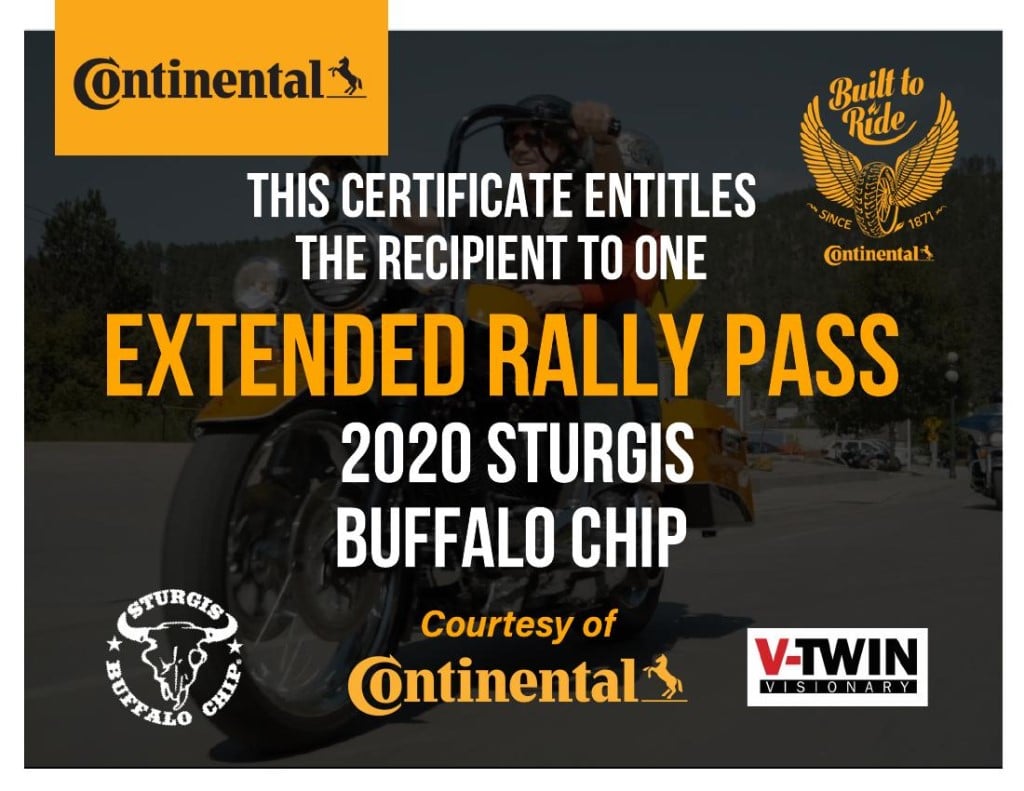 And if you really want to knock the 80th Sturgis rally out of the park, get your ass over to Phoenix, Arizona by August 5th. That's when the Vtwin Visionary Sturgis Smash starts rolling to the rally in style. Ride by day, party by night, and get to the Chip with us on August 8th with chances to win more cool stuff along the way. Once you're there, you'll have lots of fun stuff to do and awesome concerts to enjoy at one of the biggest parties on the planet.
Here's the full lineup of fun and excitement coming to you live when you go the Buffalo Chip.
Follow us on Instagram and Facebook for the latest updates during the ride and the rally.